Cycling Help & Advice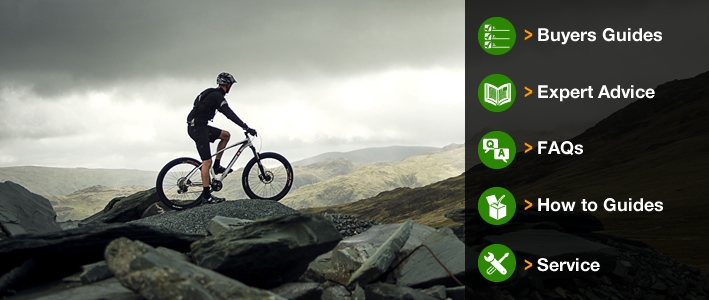 The world of cycling is a wonderful one. Hop on your two wheeled beast and go exploring.
However, as fun as cycling is, it isn't so great when everything goes pear-shaped. Thankfully, our cycling help & advice hub is here for you in your time of need.
We've got some fantastic How to Guides for those who want to get hands on with their bike, or Buyers Guides for those of you that aren't quite sure what you're after.
Unfortunately we can't be completely sure of expected stock dates, so your best bet is to keep an eye on the website.

All of our items come with a 12 month warranty as standard, but some of our products come with an extended warranty period. If you have any questions, please contact your local store.

Take a look at our guide to find out what fitting services we offer. However, if you don't see the service you'd like, worry not! Get in touch with your local store and they might be able to help you out.