Back to results
Buyers Guide to Workshop Tools + Video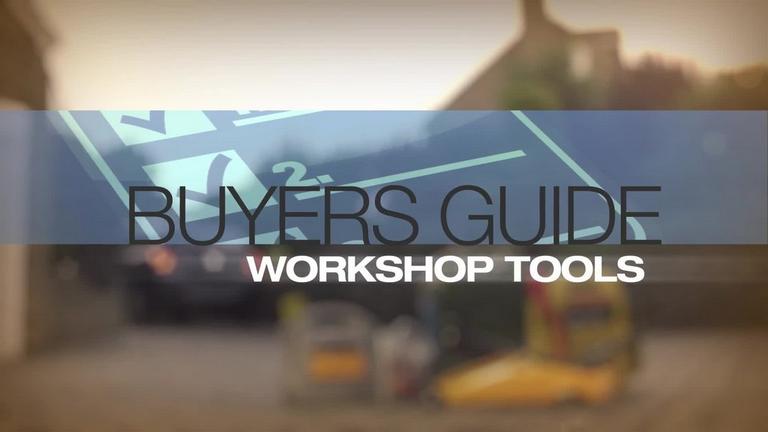 We have a huge range of tools available at Halfords, and this guide can help you to get started if you're looking for some useful additions to your garage or workshop.
Workshop Tools Buyers Guide
Whether you're looking to fill the gaps in your toolbox, kit out your garage or even find a gift for someone who likes to swing a spanner, our handy workshop tools buyer's guide can provide an introduction to some of the many tools we have on offer.
Getting started: Basic tools
Some of the most basic and essential tools for any job are the ones that you use for tightening or undoing fasteners - nuts, bolts and screws. This lets you do basic jobs like taking things apart and replacing broken parts around the house or in the garage.
Socket Sets

Socket sets are the first port of call for amateur and professional mechanics. They come with lots of different attachments for undoing nuts and bolts of different types and sizes.

Normally socket sets include a ratcheting mechanism. This means that the socket only turns in one direction, so you don't have to take it off the bolt every time you turn the handle. The direction is normally changed by a switch on the handle, or simply by flipping the whole thing over.

Screwdrivers

Screwdrivers are, of course, used for tightening and removing screws! The two most common kinds are flat and Philips (cross), and they come in a variety of sizes and lengths for different applications.

Hex/Torx Keys

Hex keys (and their less common sibling, Torx keys) are often sold as sets of various sizes. These kinds of bolts are less likely to be ruined by the tool, but as a result are easier to over-tighten.
Once you're kitted out with the basics, it's not a bad idea to look into wrenches. They're also used to undo nuts and bolts, but the handle comes out from the side rather than the top, and it's easier to use more force than with a socket.
You can also buy wrenches which ratchet, or have joints at the end to allow you to use them at an angle. These are more efficient but less robust than normal wrenches.
Adjustable wrenches are a great addition to a toolkit, as they can be adapted to many sizes of nut or bolt. Having a couple in different sizes is a good idea, to use as a stand-in if you don't have the right size or need to grip a bolt from both sides to undo it.
There are many different kinds of pliers, like long-nosed, bent-nosed and long reach, all shaped to help you grip things in different situations. It's smart to have a selection, as having exactly the right pliers for the job makes things much less fiddly.
Locking pliers/mole grips

Locking pliers are pliers which, you might have guessed, lock in a closed position (which is adjustable for width), and can grip very tightly. They can be used for loads of jobs, and in some cases are as good as having an extra hand!

Wire cutters/cutting pliers

Pliers can also come with cutting edges, either angled, side cutting or 'end nippers'. These are great for small electrical jobs, but also for things like trimming screws or removing nails. You can also strip wires with them, or some include built-in wire strippers.
Now you're well on your way to kitting out your garage for all kinds of jobs. Why not take a look at our hand tools to see what we have on offer?
View all Garage Equipment