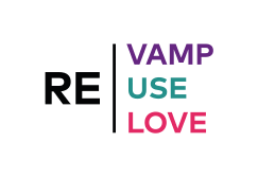 We are an authorised service centre for Micro Scooters, this means we have all the replaceable parts needed to repair and revamp your Micro Scooter.
Peace Of Mind
FAQs
Have you been wondered about e-bikes? What they are, what the law is, and how can they help you? If so, you've come to the right place. Here you'll find answers to many of the most common questions about electric bikes. We hope you find it useful!
We offer a variety of fitting services starting at €6.
We will indeed! We'll need to inspect your bike first, however. The price for building a bike that hasn't been bought directly from Halfords is as follows:
Non-Halfords Bike Build (12"-16" wheel bikes) - €19.99
Non-Halfords Bike Build (18" wheel and above) - €39.99
To book a time to have your bike built, please contact your local store.
Frames and rigid forks purchased after 1st January come with a lifetime guarantee.
All parts and labour come with a 12 month warranty against manufacturing defects.
LIFETIME GUARANTEE
This guarantee applies to all bikes purchased from the 1st January 2018. For bikes purchased before then please refer to our previous guarantee here.
Here at Halfords we take pride in the bikes we design, build and sell and are happy that all of our bikes are of the highest qualty. That's why we offer a Limited Lifetime Guarantee on the frame and rigid forks of all Halfords and Halfords exclusive brand's for the original owner.
This means that whether you purchase an Apollo, Boardman, Voodoo, Carrera, Indi or Pendleton from Halfords, we will replace the frame and /or forks free of charge if there is a manufacturing defect for the entire time you own the bike.
On top of this, we also cover all other components on the bike for 1 year unless the manufacturer states otherwise.