Hgv Sat Nav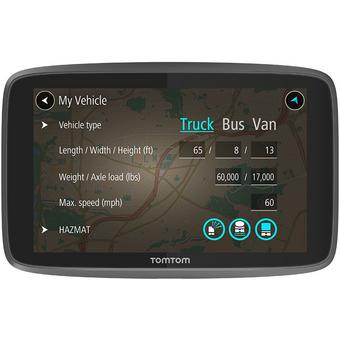 159 views today
Lifetime Map Updates : Yes
WiFi Updates : Yes
Save €60
Discount already applied.
€360.00
€299.95
save €60.05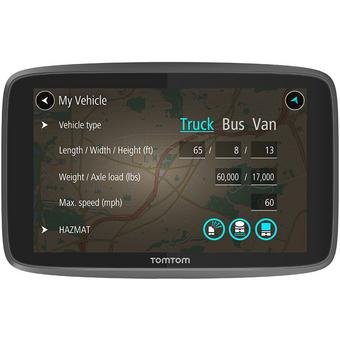 159 views today
Lifetime Map Updates : Yes
Safety Camera Updates : 12 Months
WiFi Updates : Yes
Truckers more than anyone appreciate the need for good directions, selecting the right route and the less traffic the better. That's why planning your route in advance is vital to your role as a lorry driver. The last thing you want is to get stuck in a road that your lorry won't fit down, and this is why we stock a specialist range of HGV sat navs so you can plan your route ahead with the minimum of delays to your journey. The
TomTom GO Professional 6200 HGV Sat Nav
is a specially designed lorry sat nav, with lifetime European map updates for those long haul jobs. If you are on the road and need to rest up the 6200 HGV sat nav will guide you to the nearest truck stop so you can rest up ahead of the next leg of your journey. The Garmin Dezl 780 LMT-D HGV Sat Nav comes with a premium 7" powered magnetic mount and comes with custom truck routing, depending on the size of your vehicle it will find the best roads for you to take that skip any narrow hazards. And with lifetime European map updates, Bluetooth and W-Fi it's everything you need to as you criss cross the country. Another important feature of out lorry sat navs is to alert you to upcoming bridge heights, making it easy for you to navigate your routes safely. Browse online and buy today for home delivery or free click and collect is available, if you need any advice on which HGV sat nav is the best one for you then call into
local Halfords store
store and speak to one of our team who will be happy to help you.