Wiper Blades

Find what's right for your vehicle
Select your vehicle details from the list and we'll only show you appropriate products
SELECT FROM THE LIST
Check which battery is right for my car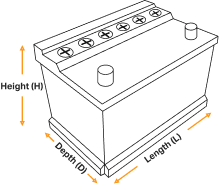 For balance It may be worth a short intro sentence?
Wiper blades are the heroes of the road, keeping us safe on the streets during any weather. Over time the rubber blades can wear away or decay, but replacing them is cheap and simple - especially with our help. You'll be able to tell when your blades are failing as they'll start squeaking, smearing or sticking. You'll also find that they're not cleaning your windscreen effectively. It's easy to put off buying replacements, but don't - faulty or failing wiper blades can be dangerous. We've made it as simple as possible to get your new wiper blades. Our tool will automatically identify the right blades for you. You can choose from respected Bosch wiper blades or Halfords' wiper blades that deliver performance at a great price. If you need some help choosing, take a few minutes to read our
Halfords wiper blades buying guide.
When you know what you can order online and get them delivered to a convenient location, or dropped off at your Halfords store of choice with our Click and Collect service. Our
Halfords wiper fitting service
will be happy to fit your new wiper blades for just €4 - that's about the same price as a cup of coffee for total peace of mind on the roads all thanks to Halfords.