Gearbox Oil
Find what's right for your vehicle
Select your vehicle details from the list and we'll only show you appropriate products
SELECT FROM THE LIST
Check which battery is right for my car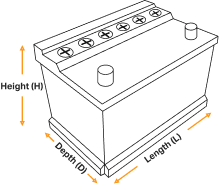 For balance It may be worth a short intro sentence?
Gearbox oil keeps the complex cogs and machinery inside gearboxes performing perfectly. Depending on your car or van, you may only need to change the oil in your gearbox every 30,000 - 60,000 miles! Changing it can ensure a smoother ride and prolong your gearbox's lifespan. It's cheap to do and simple enough - with Halfords. We have a wide variety of gearbox oils from brands including Comma and Wynn, alongside our leading range of own-branded gearbox lubricants. Use our gearbox oil selector tool to find the right oil for you. Changing your gearbox oil is part of a routine maintenance schedule, but if you notice a gearbox oil leak or swap your gearbox over, it's crucial to replace the fluid (and fix the leak!). We're not going to lie, changing gearbox oil is a little trickier than and engine oil and filter swap, but not much. The right tools and the right approach, it's a job the competent home mechanic can do. You can find a whole range of
engine oils and fluids
for sale at Halfords from leading brands at low prices. We have everything you need for a complete service, all available with free delivery over €40, or use our Click and Collect service and everything you need will be ready at your nearest store.