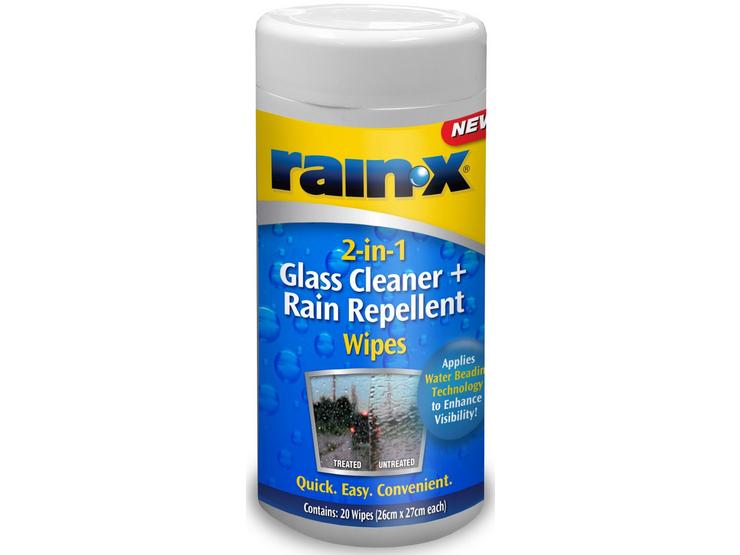 10 people are viewing now
5 purchases during last 48 hours
Rain-X 2-in-1 Glass Cleaner & Rain Repellent Wipes
The Rain-X 2-in-1 Glass Cleaner & Rain Repellent Wipes improve wet weather driving visibility by ensuring that water beads up and moves away from the surface. They are specifically designed to easily clean the surface of your windscreen and leave behind a layer of rain repellent for better visibility in wet weather.
Features & Benefits:
Convenient, quick and easy to use
Cleans the automotive's glass for a streak-free shine
Helps prevent snow, sleet, ice, bugs and road spray from sticking to glass
Contains 20 wipes per tub
Product Usage Instructions:
Open the lid and pull out the wipe from the center of the roll.
Wipe it with a firm circular overlapping motion for best results.
When finished, close the lid to retain the moisture.